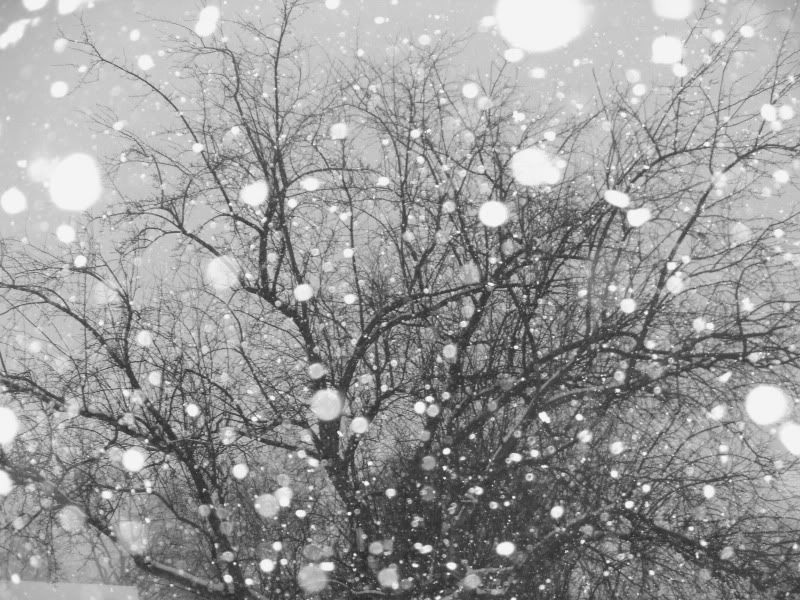 Had a lovely winter storm go through beginning of this week. It was SOOOOOOO pretty outside. Definitely not something fun to drive around in. But I had to do it. While others were enjoying their Snow Day at work. I had to be at work. WHY? Because some people feel they need to have 24hour technical support for their Internet and have NO sympathy for the people that fought to get there to help them with their Internet troubles.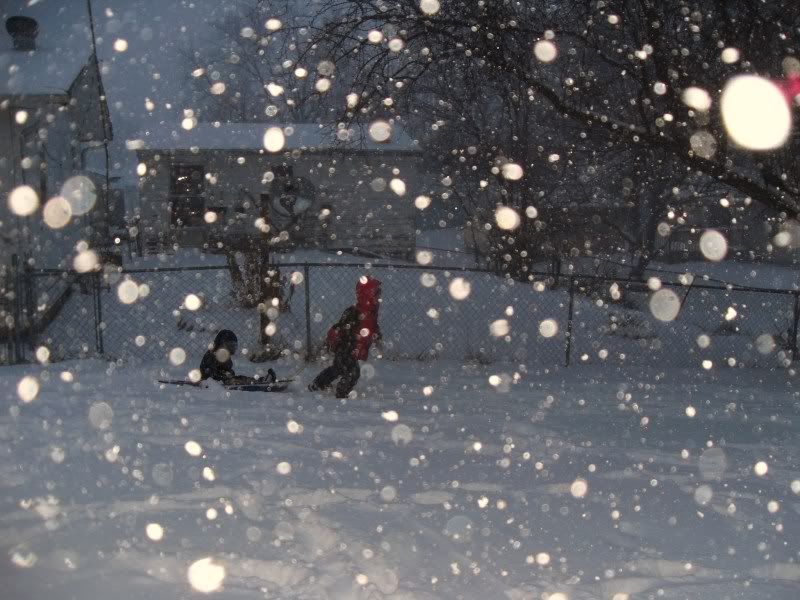 The boys and I did enjoy some snow time while we could, before it got too bad. The snow was so light and fluffy so we couldn't even make a snow ball. Jackson was so wore out he passed out on the chair in some awkward upside down position. Right when we got inside. Unfortunately I had to wake him because it was only 5:00pm.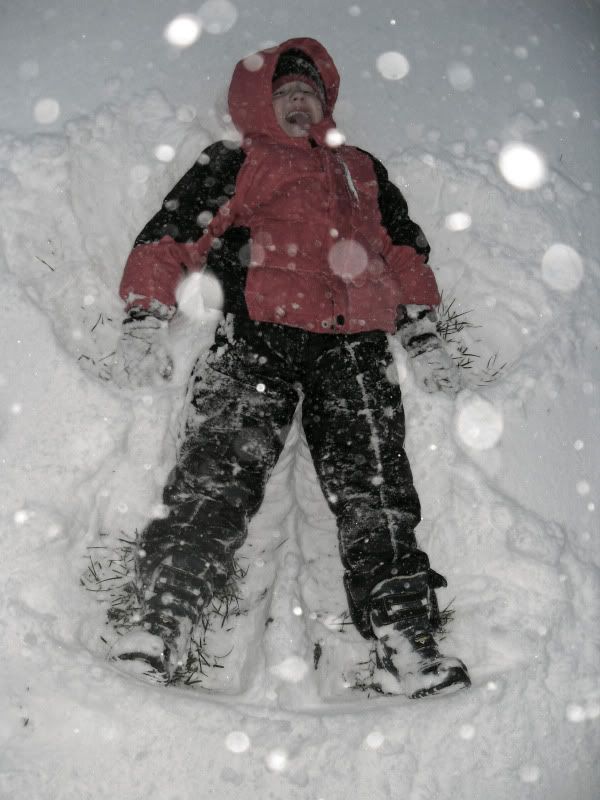 Shortly after these pictures it slowly got worse. When awoke the next morning my van was burried in a snow drift. I am lucky and was able to take John's 4x4 Truck in to work. She handled those snow drifts like a pro. I had no issues at all getting into work. Makes this Mama want to get her own 4x4 vehicle. SHHHH don't tell John that.